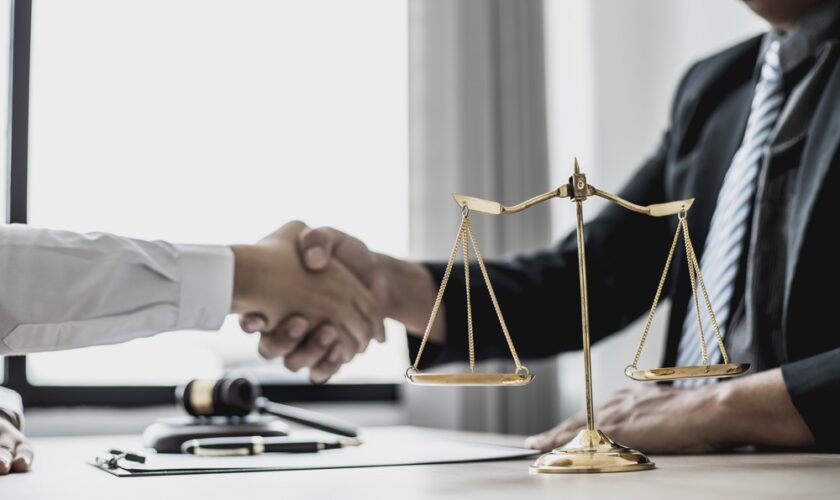 In a world where accidents and injuries can happen anytime and anywhere, it is crucial to understand the importance of having a workers comp lawyer by your side. Sustaining an injury at work can be not only physically painful but also financially devastating, as medical bills pile up and income is lost due to time off work. However, navigating the complexities of the workers compensation system can be overwhelming for those unfamiliar with its intricacies. This is where a skilled workers compensation lawyer steps in – to guide injured workers through the legal process, ensuring they receive the proper medical treatment, fair compensation, and ultimately bringing them on their journey from injury to recovery.
Understanding Workers Compensation and its Importance
Workers compensation is an essential aspect of the modern workforce, providing crucial protection and support to employees. It ensures that injured workers receive medical treatment, financial compensation, and vocational rehabilitation if necessary. However, its importance goes beyond just addressing physical injuries; it also offers a safety net for mental health conditions arising from workplace incidents.
One key reason why understanding workers' compensation is vital lies in promoting a fair working environment. By establishing a system that holds employers accountable for ensuring employee safety, workers' compensation encourages companies to prioritize employee well-being. This emphasis on workplace safety not only reduces injuries but also creates a culture where employees feel valued and protected.
Role of a Workers Compensation Lawyer: Benefits and Responsibilities
A workers' compensation lawyer is a legal professional specialized in helping injured workers navigate the complex process of filing and obtaining benefits through workers' compensation claims. The primary responsibility of a workers' compensation lawyer is to advocate for their clients and ensure they receive fair treatment and adequate compensation for their work-related injuries. Beyond just guiding the client through the bureaucratic paperwork, an experienced lawyer can play a crucial role in negotiating with employers or insurance companies to secure maximum benefits.
One key benefit of hiring a workers' compensation lawyer is their extensive knowledge of labor laws and regulations. They understand the intricacies of state-specific workers' compensation statutes, ensuring that all necessary documentation and evidence are properly presented. Having someone who comprehends these legal nuances can be invaluable, as it helps streamline the claims process and increases the likelihood of a successful outcome.
Representing Clients in Legal Proceedings: Ensuring Fair Treatment
Representing clients in legal proceedings is an essential role played by workers' compensation lawyers. Their main goal is to ensure fair treatment for their clients throughout the legal process. This involves advocating for their clients' rights, presenting strong arguments, and providing effective strategies that will give them the best chances of success.
One crucial aspect of ensuring fair treatment is conducting a thorough investigation into the client's case. This includes gathering all necessary evidence, such as medical records, witness statements, and any other relevant documentation that can support the client's claim for compensation. By leaving no stone unturned in their quest for justice, lawyers can build a solid foundation for their client's case and enable them to effectively present their side to the court or insurance company. Moreover, it is important for workers' compensation lawyers to carefully assess their client's needs and unique circumstances when representing them. Each individual comes with different injuries or illnesses resulting from work-related incidents, requiring personalized attention and tailor-made solutions. By understanding their clients on a deeper level, lawyers can provide comprehensive representation that considers not only immediate needs but also long-term ramifications such as future medical treatments and lost wages due to permanent disabilities.
Navigating the Appeals Process: Fighting for Justice
Navigating the appeals process can be a daunting task, especially when fighting for justice. It is important to understand that an appeal is not just about rehashing the same arguments from the original case, but rather presenting new and compelling evidence to support your claim. This often requires a deep understanding of the legal system and complex medical terminology. In an unpredictable world where accidents can strike at any moment, one can never underestimate the value of a skilled attorney. 
One fresh insight into navigating the appeals process is the importance of seeking assistance from an experienced workers compensation lawyer. These professionals have extensive knowledge of the law and can help guide you through each step of the appeals process. From gathering necessary evidence to crafting compelling legal arguments, a skilled attorney will be your advocate in seeking justice. Another perspective to consider when navigating the appeals process is understanding that it may take time and patience. Appeals are often lengthy processes, with multiple rounds of submissions and hearings before a final decision is reached. It is crucial not to get discouraged along the way and remain focused on presenting your case in the best possible light.
Conclusion: The Crucial Support of a Workers Compensation Lawyer
In conclusion, the role of a workers compensation lawyer cannot be underestimated when it comes to navigating the complex world of workplace injuries and seeking rightful compensation. While employers and insurance companies may try to minimize costs or deny claims, a skilled lawyer can level the playing field and ensure that injured workers get the support they need. From negotiating with insurance companies to gathering evidence and representing their clients in court if necessary, these legal professionals are invaluable allies for those who have suffered due to work-related accidents.
One key aspect where a workers compensation lawyer provides crucial support is in understanding the intricacies of state laws and regulations surrounding workplace injuries. Each state has its own set of rules regarding workers compensation claims, making it difficult for individuals without legal knowledge to navigate through the process effectively. A knowledgeable attorney can guide their clients through this maze of regulations, ensuring that all necessary paperwork is filed correctly and on time.