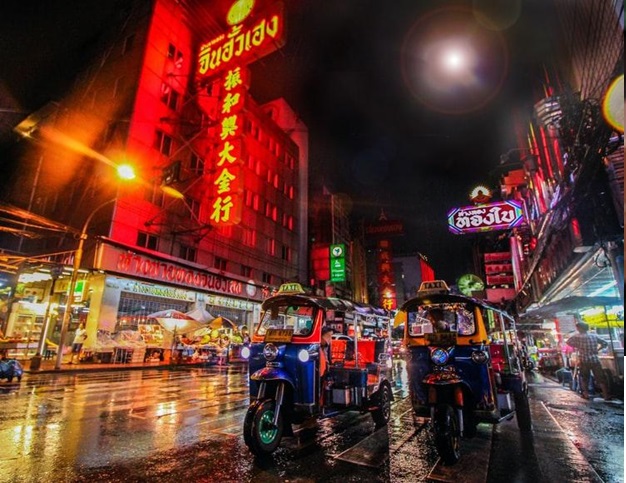 Thailand has a lot to offer to entrepreneurs from all over the world. Global entrepreneurs will love venturing into the country because it has a local legal mandate that makes it easy for foreigners to invest in the country. So much so that it's been ranked by the World Bank as the 21st easiest nation to do business with.
Just like other governments, businesses would still have to deal with massive paperwork. However, such processes are simplified and clearly outlined for all. You can expect a relatively smooth flow during the registration process but there are some things that you need to watch out for. You will also have to prepare yourself for a few back-and-forths from one government agency to another. To avoid such hassles, most foreign entrepreneurs who want to register a company in Thailand simply opt to hire legal representatives that can do all the work for them like Umpire Legal.
If you have the time and energy though, you can easily do the entire registration process by yourself. To ensure no delays though, you need to make sure that you're well aware of the five most important things that you should settle before registering a business in Thailand. You won't need to panic at all as we got you covered. They are simply as follows:
Business name.
You need to come up with a business name prior to registering your company in Thailand. Registering its name is the first thing that you'd need to do come the time that you need to process your registration. For this, you need to come up with not one, but three name options. Having at least three name options would secure that your registration won't get delayed in case there's already an existing business that goes by your preferred name. You will register your business name at the Department of Business Development (DBD). You should enlist them in order of preference or priority. Put your most preferred business name first on the list.
You need to take note of the following when choosing a name:
the name has to be unique
the name must not resemble a name of an already existing company that is duly registered
the name must have a version that is written in Thai
an English name still needs to be written in Thai
you should closely observe the following in its Thai version: the translation itself, the accents, and the pronunciation
it should end in "Limited" if you will be setting up a limited liability company
you can have a different business name and company name
You may then proceed to file a memorandum of association once your company name is approved.
Visas.
A regular visa is different from a work permit. You need a separate work permit if you would be bringing in a foreign talent into the country. If you easily get confused with long processes, you should let a law firm handle this.
Limited Foreign Ownership.
In Thailand, you will get to invest 100% in your company but you'd only get to own 49% of its share. You are free to set up your business in the country but they would limit the kind of ownership that you can practice. You need not worry though as the 51% will be owned by shareholders who will have limited control in your operations. Such shareholders must be Thai nationals.
If you want to get around this requisite, you can choose to set up a business with a Foreign Business License (FBL). Businesses with such licenses can be 100% owned by foreigners.
Finance.
You need to be familiar with your tax liabilities even before registering your business. You will be required to pay taxes. If you are BOI-licensed though, you can qualify for particular exemptions. You need to take note of the following when it comes to taxes in the country:
You need to closely observe a 60-day period
Within such period, your company must be able to obtain a corporate tax ID
If the business turnover goes beyond 1.8 million baht, you will be required to register for VAT
You can be exempted from VAT but your business has to belong to a specific tax listing
You will be required to submit an annual balance sheet
You will be required to have good accounting procedures
You will be required to have good auditing procedures
You will have to undergo annual audits
You will have to shoulder the social security contributions of your employees
You will have to withhold income tax
Place of business.
You won't get to successfully register your Thai business if you won't have a physical address. Hence, it's important that you already have an idea of where you would be setting up your company's main office prior to the registration itself. Do take note of the following:
If you will be renting the place, you will need to get and submit the written permission and consent of the property owner that proves approval of such place to be used as the main office for company registration purposes
You will need to have this duly updated should you choose to relocate
Address updates must be done with the Ministry of Commerce