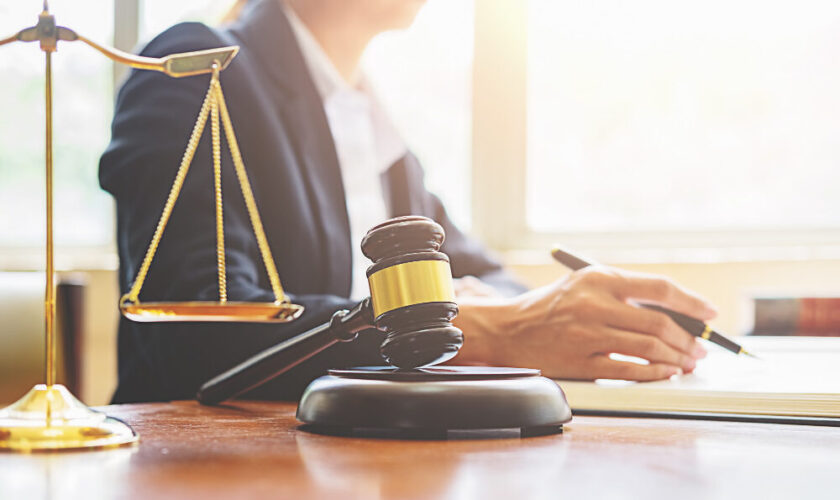 Do they specialize in the type of crime you were charged with? An experienced DUI lawyer may not be the best fit if you're facing assault charges. Look for a lawyer who focuses specifically on your type of case. Check client reviews and their track record defending cases like yours. Experience matters when it comes to complex criminal litigation. Along with experience, you'll want to verify credentials. Strong academic and professional credentials indicate knowledge and commitment to criminal law. Beware of lawyers who are vague about their background or who lack proper licensing.
Assess their personality/communication style
The lawyer's personality and communication style should also align with what you need. Look for a criminal defense attorney who makes you feel comfortable and explains everything without talking down to you. Strong communication helps build trust between lawyer and client. While you don't want to pick an attorney solely based on price, fees are a pragmatic consideration. Rates vary greatly between criminal defense lawyers depending on experience, location, and the complexity of your case. Some may offer flat rates or payment plans, while others bill by the hour. Be upfront about your budget constraints, and look for a lawyer who offers fair rates but doesn't cut corners on services.
Review their resources
What resources does the lawyer have access to that could benefit your case? For example, a small firm lawyer may personally handle every aspect of your defense. A lawyer with a larger firm may have skilled paralegals, investigators, and other professionals to support them. Think about what resources would strengthen your specific defense strategy. Objectivity is crucial, and personal feelings should never interfere with mounting the best defense. Beware attorneys who make definitive claims about outcomes rather than laying out options. The right lawyer will assess your case objectively, using evidence and logic rather than emotions.
Consider location
Look for a criminal defense lawyer located near the court where your case is being tried. Local lawyers will be familiar with local judges, prosecutors, and court procedures. A lawyer who has to travel for your case may bill you for mileage and other fees. Proximity also makes meetings and communication more convenient. For example, a DUI lawyer may not have deep experience with sex crimes or white-collar cases. Look for overlap between the lawyer's specialty and your charges. It increases the odds they have handled similar cases and understand the nuances.
Research their results
The most important thing is the lawyer's ability to get results. Search online to see if media coverage is available for some of their past cases. The lawyer should be able to provide information like case dismissal rates, plea bargain success, and trial win percentages. While past performance is no guarantee of future results, a solid record reflects skill. Even with all the boxes checked, go with your instincts. The intangible feeling that you can trust this lawyer with your freedom is critical. Strong communication, compassion, and confidence in their skills can outweigh other factors.
The stakes are high when facing criminal charges, so take time to thoroughly research lawyers. Schedule consultations with a few top candidates to ask questions and get a feel for their working style. With an experienced defence lawyer in scarborough that you trust by your side, you navigate the legal system with confidence. The right attorney match ensures your case gets the nuanced advocacy it deserves.